The Alpha and His King (Kincaid Pack #1), Kiki Clark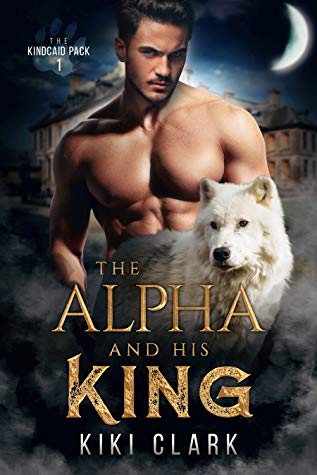 Rating: 3.75 Stars
Publisher: Self Published 
Genre:  Gay Romance
Tags: Shifters, Arcane Elements, New Series. **Potential Triggers – Abuse and DV 
Length: 336 Pages
Reviewer: Kazza
Purchase At:  amazon
Blurb:
When Kai flies out of a shed, swinging a rake, Rick's life flips upside down.
As alpha, Rick's dedication to his pack has never wavered—until Kai. The pull he feels toward the younger man is more than a simple distraction, but Rick won't let himself lose focus. Not while a hidden enemy is drawing near.
Moving in with the grumpy alpha who saved him is a big change for Kai, and it isn't long before he begins to ache for something he can't have. As a half-human shifter responsible for his three younger siblings, he knows he can never be Rick's mate.
Pushing aside their doubts and insecurities, they grow closer. But when the pack's enemies strike, bringing their fears to fruition, Rick and Kai have to decide if they're willing to risk it all to be together.
The Alpha and His King is the first book in the Kincaid Pack series and features a quick-tempered and possessive alpha; a sweet and feisty alpha-mate; shifters, seers, and witches galore; massive amounts of hurt/comfort; and a happily ever after.
Review:
The well named The Alpha and His King is a nice debut book by Kiki Clark. The main characters are well developed, particularly Kai who is quite easy to love. Rick is a fair alpha to the pack and is kind to the King "pups" after they're found abused and living in a shed. He takes them in and puts energy into them feeling a sense of belonging.
There is a large cast of secondary characters and events surrounding them. Unfortunately, this did affect the flow and pacing. It's something that can happen with first books in a paranormal or UF/fantasy series.
The writing sometimes gets descriptor-heavy and I'm not fond of that in my reading. Two examples would be –
Jessica shook her head, ducking her chin and rubbing at her temples.
…
She gave a two fingered salute before wrinkling her nose at him. At his scowl, she winked and chuckled.
Apart from a few personal niggles I've mentioned – and what I feel, others may have no issue with – there is some good characterisation, including the MCs, which is important to me. There's also a solid foundation for an interesting world being laid out, continuing arcs, and while some standard shifter elements are maintained, there are a few little differences – the pack is inclusive, especially with humans and arcane beings as well as different types of shifters living in the one pack headed by an alpha wolf.
.
I'm now looking forward to Bennett – I really liked him – and Keiran's story later this year.
.
.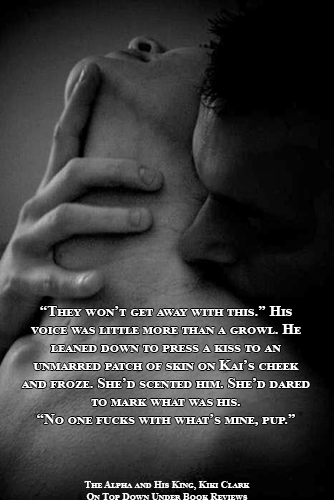 .