Audiobook Review: Undercover (Vino & Veritas #4), Eliot Grayson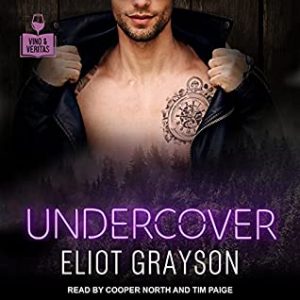 Genre/Tags: Gay Romance, Humour, Opposites Attract, FBI Investigation, Standalone Series
Author: Eliot Grayson
Story Rating: 5 Stars
Narrator: Cooper North & Tim Paige 
Narrator Rating: 5 Stars
Length: 6 hours and 2 minutes 
Audiobook Buy Links: Audible
Blurb:
Gabe wants Alec between the sheets…too bad Alec's undercover already….
Rich kid. Party boy. Gabe is tired of the labels. He's a smart guy, but ever since he got kicked out of grad school, people are only interested in his no-limit credit card and his pierced ears…and other places.
Tall, dark, and scowling Alec hates Vermont, with its artisanal-freaking-everything and its irritating people. To be fair, most people irritate Alec, including the FBI director who sent him here to investigate a smuggling scheme involving yoga mats.
When one of the cutest twinks Alec's ever seen takes an interest, Alec knows there's an ulterior motive. No one with multi-colored hair, piercings, and an ass like that would want boring, serious Alec. The kid must be up to no good. Either way, Alec can't blow his cover. If only he could keep his hands off of Gabe long enough to find out what he's up to….
Can they ignore their explosive chemistry long enough to foil a smuggling ring? Or will their budding relationship sink faster than a yacht full of contraband?
Contains mature themes.
Review: 
This story was awesome. Fun. I don't think I've read an Eliot Grayson book before where I liked both of the MCs equally from the get-go (ETA: Lost and Bound is a prior exception.) Usually there's one that has to grow on me. Not this time. Alec and Gabe were both interesting, funny, had their own issues, Gabe his self-worth and Alec his social awkwardness. Basically, Alec's not keen on people and tends to be a bit… intense. His attempts at being social reminded me of Wednesday Addams moment after being 'Disneyed' at Camp Chippewa.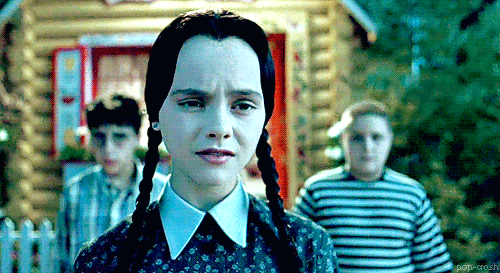 I loved the dynamic of the MCs. Loved. It. From the first contact in the bookstore at Vino & Veritas. Purple-haired, sprayed-on jeans Gabe spying on "Hot Guy," who has a broad chest and shoulders sexily encased in a leather jacket, scowling and shaking his head at true crime fiction, to Alec being aware of the potential twink-junkie with purple hair and piercings. Which Gabe isn't, a potential (or actual) junkie. But Alec is caught up getting to the bottom of Fentanyl-smuggling criminals who use yoga mats, which pisses him off royally on every FBI and personally curmudgeonly level. So he stereotypes for a moment. Despite that, despite Gabe not originally being Alec's 'type', he opens up to him, not wanting to open up to anyone, and discovers he is just his 'type' – genuine, the colourful hair is Gabe, hot arse, and his piercings in all places are also sexy AF. His narration by Tim Paige is so… well, let's just say he embodies the persona of Alec and delivers the lines Eliot Grayson wrote so well with the utmost dedication. He made him funny in his social faux pas or he made his passion – and he certainly was passionate where Gabe was concerned – so believable I wanted to tell him he'd be okay, and that Gabe actually liked the quirky intensity of him.
Gabe is so down on himself. He's used alcohol and good times to numb how he doesn't really fit within his socially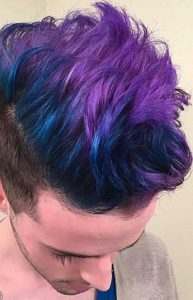 connected and wealthy family, and he certainly doesn't want to work at the family business, Middleton Marine. So he's officially unemployed and also upset about being dropped from his chemistry PhD, which he realises is something that speaks to who he is. But, at the time, a bit too much partying and not enough effort saw him exit "MooU." Apart from his self-expression through hair that ranges from purple and teal to pink and his multiple piercings, he's been used to unsatisfying hook-ups and a ton of alcohol, and a few other things. He'd like to get back into university and complete his study, he'd like a steady, loving guy, but who would want him for more than his family money?
Well… as it just so happens, there is one "seedy, unemployed park stalker" who isn't truthful about who he is, because FBI and undercover, that's right there. Really, Alec isn't truthful about what he does for a living, the rest is all Alec. Was that aspect always going to hit the fan at some stage? Yes. But that adds a little something extra to the storyline, and it's well handled – Gabe is forgiving without being a doormat. Alec is head over heels for Gabe and what he does is such a love letter in his Alec style.
Things that added to my reading experience –
The dual POV. It was absolutely necessary, especially for Alec. I was so glad he had a voice because it really humanised him, whereas Gabe was a sweetie who tended to wear his heart on his sleeve.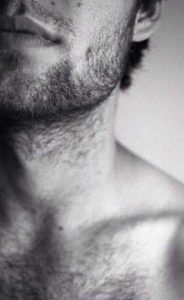 Both of these guys text full words and use punctuation, something that they each like about one another. I totally relate. My whole nuclear family texts like this.
This is typical Eliot Grayson writing – snappy dialogue, dry, intelligent humour, a touch of zany, a bit of intense and connected sex, definitely some self-deprecation from characters, ones that I'll remember. The one difference was loving them both from the beginning.
I like that Alec and Gabe, especially Gabe as the 'hurt' party, were open to being flexible around a relationship resolution. Are there times I love some drama in my fiction? Hell yes! But are there times I want something that provides me with a hurdle not a giant freaking wall? Also a hell yes! I got a small hurdle followed by a glorious HEA. *Happy sigh… 
The narration: The narration was very, very good. Balanced and nuanced so well. Both Cooper North and Tim Paige had the right emotional vulnerability or tongue-in-cheek humour working in sync with the situation or the moment. Sometimes there would be a sigh that would accompany a mood or the right emphasis on a syllable or expression. These are the little things that all count for a good audio experience. I wrote an eloquent notation as I listened –"Shit, these narrators are both really damn good!!" So there you go, spontaneous feelings as I listened.  I've never listened to a gay romance audiobook with two narrators so it was novel and made for an enjoyable experience. I'm now purposefully looking for other audiobooks these guys have narrated that I might also enjoy.
I rarely buy an audiobook without having read the book first, this is exactly the second time I've done that, but I found out about the book later and then I got notification of this audiobook and decided to grab it. I really enjoyed listening to Undercover. The whole kit and caboodle was lip-smacking good  – the writing, the characters, the narration. 5 Stars!