Ted of the d'Urbervilles, Rob Rosen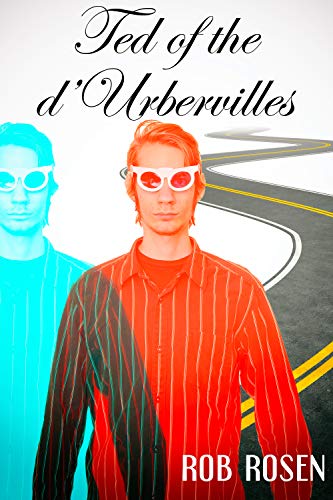 Rating: 5 Stars
Publisher: JMS Books
Tags: Gay Erotica, Romance, Kink, Humour
Length: 195 Pages
Reviewer: Kazza
Purchase At: JMS Books, amazon
Blurb:
Ted is an orphan, a young gay man living on the streets following the death of both his parents. Hope seems futile, though hope is exactly what he finds when a surprising email informs him that an unknown wealthy relative has died, that a reading of a will is soon to occur clear across the country. Ted will inherit something, but what that something is remains to be seen.
Benny is a young, homeless drug addict, straight except for when cash is involved. Benny has never had a reason to be hopeful about anything until a chance encounter with Ted.
Both men are soon traveling together from state to state, making ends meet however they can, rushing to the reading of the will that may or may not change both their lives forever. An unexpected friendship quickly forms, and then just as unexpectedly blossoms into something more as their adventure ultimately leads them to their fates.
At turns darkly funny and tragic, deeply erotic and poignant, Ted of the d'Urbervilles uniquely shines a light on the phrase "Love is Love" — though who they will find it with remains a mystery until the very end.
.
Review:
.
Ted of the d'Urbervilles borrows loosely from Thomas Hardy's Tess of the d'Urbervilles. There's poverty. A potential family connection with a moneyed branch. A complex relationship with more than one other person for Ted. A sense of contemporary hardship, of attempting to keep the past in the past.
.
The eponymous Ted is a twenty-three year old gay man who lives on the streets and discovers that he has an opportunity for an inheritance in New York. The chance of some money exceeding $6.00 sounds appealing. What does he have to lose? This sends Ted off on an adventure outside of his personal and geographical comfort zone.
.
Along the way Ted discovers feelings long buried, a sense of belonging, friends, and a new sense of family.
.
I laughed out loud at many things in Ted of the d'Urbervilles but Rob Rosen also delivers pathos via Ted and  Benny, another young homeless man Ted meets on his search for money and family.
.
Living rough, or being homeless, is given a voice. Having no friends, loneliness, fear about what life can deliver when no one seems to care, when there is no real human connection, is something the reader is given to consider without being mired in it. Lacking touch and personal conversation and connection creates lonely people. The camaraderie that Ted finds in Benny, and Benny in Ted, is a bond often forged when people experience various trauma together, being homeless – and so young – is a trauma.
.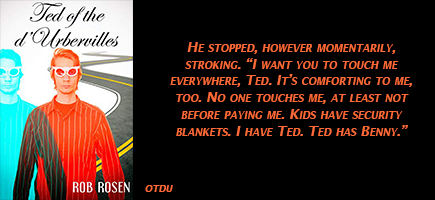 .
Having said the above, Ted of the d'Urbervilles is laugh-out-loud funny. It's quirky and crazy and zany and all the more wonderful because of this. And it's also erotica. Yep. Erotica with a definite kink. This is not a standard "MM" romance. Nope. Is there a love story/romance? Ye-eeeesssss, there is. But when the blurb says "Love is Love" — though who they will find it with remains a mystery until the very end is on the money, honey. Just don't go in with the idea of boy 1 meets boy 2 and no one else was 'finger-fucked', or is continued to be 'finger-fucked', and you'll be good – you need to read the book.
.
If you're a fan of Rob Rosen's writing. If you like gay erotica and a story, because this delivers both, then grab Ted of the d'Ubervilles and start one funny, kinky, and very human journey.

.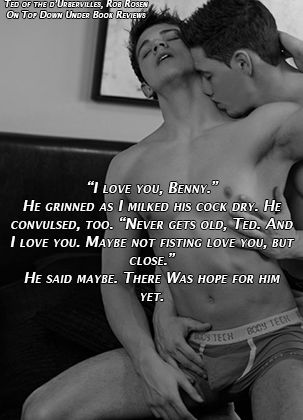 .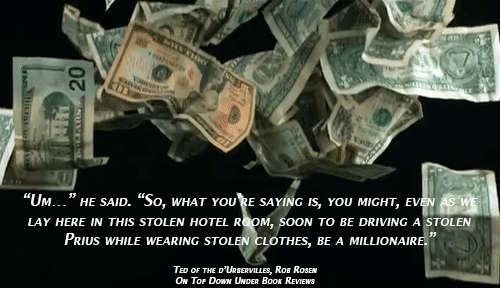 .