Evergreen, Cari Z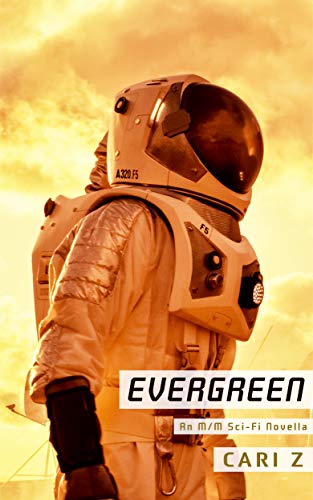 Rating: 5 Stars
Publisher: Self Published 
Tags: Sci-Fi, Gay Romance 
Length: 95 Pages
Reviewer: Kazza
Purchase At:  amazon
Blurb:
Soldiers. Explorers. Lovers.
Broken apart.
Cy Konstantin and Scottie Andrews are supposed to make Project Evergreen's one-way trip to Mars together. A near-fatal accident during training knocks Cy into a coma for half a year, and out of Project Evergreen. He works his way back to Scottie's side, but he can't rejoin the mission. Once Scottie leaves, they're destined to live millions of miles apart for the rest of their lives.
A deadly accident on Mars might spell the end of their distant romance, though—or be the thing that saves it.
.
Review:
What a well written and romantic novella. Set around the preparation for, the lead up to, and deployment of the fourth manned flight to Mars, the romance between Lt. Commander Cyril Konstantin, Cy, and Capt. Scott Andrews, Scottie, is believable, engaging and full of love and sacrifice. It's also sexy. The world building is believable and absolutely delivers a sense of time and place. It's also satisfying for me to read something different in the genre.
The whole time I was reading Evergreen I kept wondering, how will Cy and Scottie's story end? How can Cari Z do this justice? so I inhaled this lovely novella.
.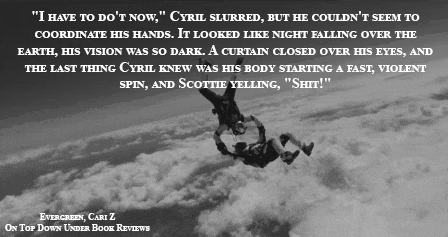 .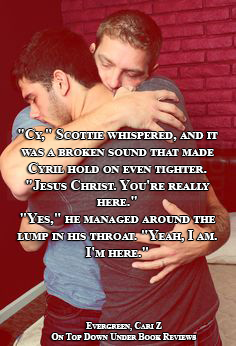 .