Scandalous (The Finn Factor #2), R.G. Alexander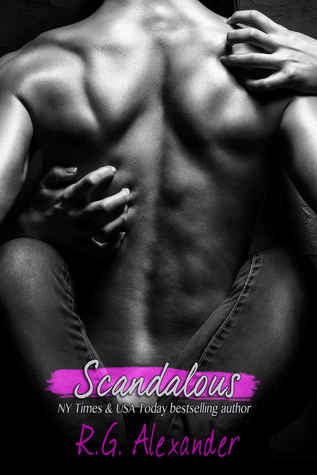 Rating: 4 Stars
Publisher: R.G. Alexander
Genre: Hetero Erotica
Tags: Contemporary, BDSM, Kink, M/F Erotica, Politics, Series
Reviewer: Cindi
Purchase At: Amazon.com
Blurb –
Will it be Scandalous?
If Natasha Rivera is involved, the answer is usually yes. The owner of The Twisted Tart bakery has never been shy about expressing her opinions or her desires. The only secret she ever kept had to do with her feelings for a certain Finn and the details of their unusual relationship.
When reformed bad boy Senator Stephen Finn asks Natasha to join him for a week of political intrigue and kink, there's no way she can say no. Nothing has changed. His star is still on the rise and she is still too wild to be tamed. Once they get their hands on each other they're bound to cause a scandal…but it might just be worth it.
Recipe of Warning: Take one outspoken, sexually confident woman and a repressed former bad boy. Combine until sparks fly. Add voyeurism, exhibitionism, spanking, excessive quantities of explicit sex, a kinky house party and whatever pervertible you have on hand…thoroughly shake the mixture until your wrists hurt or your batteries run low. Mmmm. Yummy warning.
Review –
I'm not going to lie. This story shocked me. My first thought – and one that would last until almost the very end of the book – was, "Why in the world would Tasha settle for being Stephen's secret side piece for sixteen years?" He was a so-called reformed bad boy who's now a squeaky clean state senator. Tasha loves sex and she has her kinks that she's not ashamed of. She also comes from a family with a lot of skeletons in its closet, skeletons that would likely destroy a certain someone's political career if they took their little thing in public. I've loved all the Finns I've met so far (in the 5 books I've read) but I was sitting here thinking that Stephen would be the one exception. You can't blame me, really. If you read the book you'll see what I mean, though it's not like he was mean or acted like he wanted to hide her or whatever. I just went in with preconceptions.
Stephen and Tasha have been secretly hooking up on and off for sixteen years. There's no exclusivity as both know they can't go beyond secret liaisons when one of them gets the itch. It already came out that she and Jeremy (from Curious) were friends with benefits. That book even started with a threesome with Tasha, Jeremy, and another guy – a threesome that ultimately brought Jeremy and his best friend Owen together.
Tasha's been with a lot of men (and some women) but she's never loved anybody but Stephen. Their secret thing started when she was in college. They don't see each other often, sometimes going months, but when they do it's pretty rushed and intense. They do see each other at Finn family get togethers because Tasha has been close to the family since she was quite young. At these events Tasha just pretends that Stephen is no different to her than the others.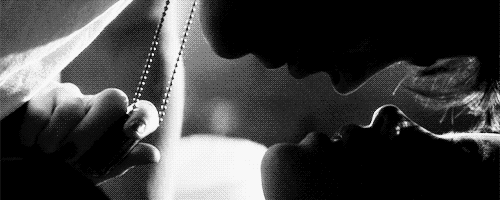 Now Stephen is asking Tasha to help him with a sting of sorts. And how is she supposed to help him with this sting? By going as his date to a kink party that's being hosted by a ruthless media guy who the feds are after. Tasha knows she should say no but this is a chance to be with Stephen in the open for the first time ever, even if being in the open means only in the privacy of the ruthless guy's estate.
No, it's not even remotely realistic, but I went with it anyway.
The little kink party goes exactly as Tasha hopes. She and Stephen have a ton of kinky sex and even play a little (not a lot) in front of others. The sex didn't start at the kink party. Stephen had Tasha in his home the night before they left and he made the most of it. Hell, the kitchen floor wasn't even off limits when Brady – Stephen's cousin and hired bodyguard – was in the house.
The Finns are seriously into voyeurism and having sex where they can get caught or seen by others. It's been in all the books so far, I think? Not the smartest thing in the world when one of the Finns is a senator who's trying to keep his good boy reputation intact.
Everything is going exactly as planned with the sting but it's hurting Tasha. She knows her time with Stephen is limited and then they'll go back to the way they were. Stephen will go back to being the squeaky clean senator and Tasha will go back to only having him during the rare occasions they can sneak away. It might be weeks or it might be months. Only Tasha's time with Stephen is more limited than either of them even realize when something happens during the kink party that could not only destroy Stephen but members of his family.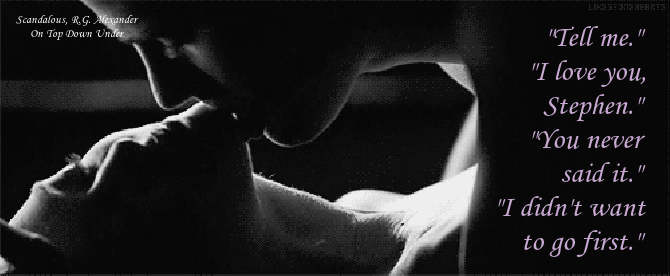 I have to say that I wasn't expecting the way things came together for Tasha and Stephen. I was sitting here reading this book and thinking bad things about both of them. I was seeing Tasha as somebody willing to just settle for scraps as the man she loves goes on with his life without her because she doesn't fit into his public box. There are reasons why I almost never read hetero books these days. Women like Tasha is one of them, women who throw out all self-respect for a man and settle for whatever they'll give them. Tasha is a strong, independent woman who wasn't so much so where Stephen was concerned. I wasn't a fan of Stephen because it appeared that he was so worried about his political career that he was willing to keep Tasha at arm's length because he knew he could, like he knew she'd always keep coming back. She always comes back.
I was so wrong about one of them but I won't say who or why my opinion changed so drastically. I will say that I truly loved how things came together. It was nice and unexpected. The only thing I can say to anybody thinking about reading this book is that not everything is as it appears.
I can't not mention how hot the sex is in this book, including a bit of steamy female-on-female action. Hell, the sex in the whole series is super hot. Holy cow, these two together… just wow.  And it's even more hot when Tasha pushes Stephen to step out of his vanilla comfort zone, though I didn't personally see him as being quite as vanilla as she thought he was. They're perfect together.
This is a really good book. It was nice briefly seeing Jeremy and Owen again. I'm enjoying learning the stories of characters mentioned in the Finn's Pub Romance series. Brady and Ken were favorites for me in that series. Their story starts in Scandalous and moves on to their story, Dangerous, the next one in the series.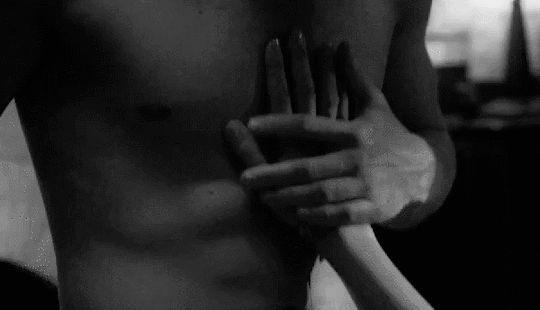 As good as the book was I do have to mention a couple of things that didn't quite work for me. For this to be erotica – and it most definitely was erotica – the use of 'the sex' or 'my sex' instead of slang for female anatomy made me feel like I was reading an old Harlequin book. It was used freely in Curious when Jeremy and Owen talked about their conquests with women yet it wasn't when the main character WAS a woman. It was said a couple of times but not during sexy scenes. It had me shaking my head. Also, the amount of times Jeremy and Tasha's former sexual relationship was mentioned got a little tiring as well. It was pretty obvious that Stephen was jealous by the questions he asked. I get that the author was trying to make a point but still.
Otherwise, a nice erotic story.