Motorcycles and Macarons (Hearts of Snow Lake #1), Ashton Cade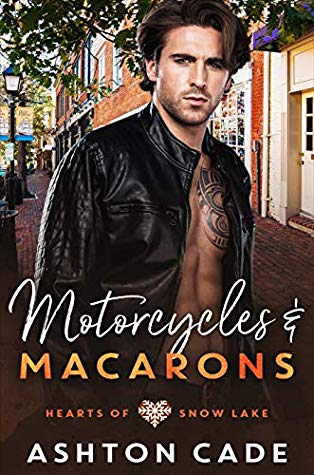 Rating: 3 Stars
Publisher: Ashton Cade
Genre: Gay Romance
Tags: Contemporary, Family/Kids, Opposites Attract, Romance, Series, Small Town
Reviewer: Cindi
Purchase At: Amazon.com
*** This review has spoilers. ***
Blurb –
Layton:
As a biker, I've always loved the open road—and no man ever compared. I've mastered the quickie, the one-night stand, and I'm not into changing things up. Why mess with perfection?
When I roll into Snow Lake to take over my uncle's mechanic shop, the last thing I want to do is settle down. Until I lay eyes on Grayson, who is not the kind of man suited for a one-night stand. He's domestic as all hell, running his bakery and doing cute sh!t with his son all damn day. Not. My. Type.
But I can't take my eyes off of him. Every time I see him, my heart pounds; I go weak in the knees. I dream about holding up a ring, and making him mine forever.
I never wanted this life—I always thought it was a trap. But Grayson, gorgeous and kind, is giving me a sweet tooth for his baked goods and all his other delights.  
I just might want to make a home on this road where I've landed. If Gray is with me, I might fall in love with Snow Lake after all.
Grayson:
My partner left the minute Harry came into our lives. Ever since then, it's been me and my boy, all on our own. I didn't want to be a single dad, but Harry makes it all worthwhile. Sure, I'm not going on any dates, but romance can wait. I'm done with the heartbreak of losing my man, and I'm not pulling Harry into any relationship that won't last forever.
That's why Layton comes as a surprise. He's everything I never wanted—a bad boy with bedroom eyes, and thighs muscled from gripping his motorcycle. He keeps showing up in my nighttime fantasies—and at my bakery every morning, looking like he wants to take a bite out of me.
When I slip up and let him get a taste, I know he's all wrong. I can't keep a man like Layton happy, and I need him out of my life for good. It's too bad because I was a little bit in love.
I never imagined it would hurt so much to leave Layton behind—or that my sweet boy would want to have Layton around. Layton keeps telling me he's for real, that he's in this for keeps. I've never been the kind of guy to take a chance, but maybe this is the time to give it a try.
Review –
First things first… the blurb is somewhat misleading. This is a spoiler, sorry. It's not Grayson who leaves. It's Layton. Granted, when he comes running back, Grayson doesn't exactly welcome him with open arms. Not at first anyway.
Layton, a mechanic, took over his uncle's shop in the small town of Snow Lake when the uncle retired to Florida. Because he wears leather and drives a motorcycle, the town doesn't know what to make of him just yet so the gossip is rampant.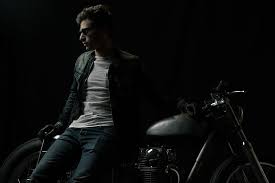 When his new across the street neighbor Grayson rushes over to help him unload a moving truck he thinks he's in luck. The guy is hot. It doesn't take long before there's a lot of flirting going on. Layton's seconds away from asking him out when Grayson's little boy rushes out of his front door offering to help. Layton's interest in the boy's dad disappears in an instant. When Grayson invites him to the weekly neighborhood barbecue at his house, Layton gives him a lame excuse for why he won't be there. Grayson even makes a point in reminding him of the invite at another time. When the event comes and goes with no sign of Layton, Grayson's a little disappointed but it is what it is.
Grayson runs a bakery in town. A single father to seven-year-old Harry, he doesn't have a lot of time to date and he doesn't do random hookups. He has a hard time trusting since his ex-husband disappeared not long after Harry was born. But there's no denying his attraction to the new neighbor who has bad boy written all over him.
This book was a little scattered. Layton made it obvious he wasn't interested in anything with a man who has a kid. His internal dialogue hammers in that point. But then he shows up at Grayson's bakery just because he wants to see him. He goes to the next neighborhood barbecue at Grayson's place and spends a little time with Harry and getting to know the neighbors. He does this because he wants to spend time with Grayson.
They're kind of together not long after.
Layton asks Grayson to go with him to the city to see his friends for the weekend, meaning being away for two nights. They go to a biker bar, they dance, they kiss, Layton goes all alpha (as he should have) with another man for being obnoxious and getting too close to Grayson. They go back to the motel – to separate rooms because Grayson couldn't handle Layton's 'bad boy' side coming out. They leave a day early, come home, and then they end up having sex anyway.
The entire book was Grayson wondering if there was a different, bad side of Layton – oh, there totally was – and Layton believing he's not good enough for Grayson. No, not just that. Layton is convinced that he'll end up hurting Grayson because he (Layton) already made it clear – rather bluntly, I might add – that he doesn't do relationships and he damn sure doesn't believe in monogamy. It was already established, though thankfully not to Grayson or Harry, that he didn't like kids.
I will say this… he was there for Harry when there was a bullying incident, and he did start loving him as he fell in love with his dad.
But…
Layton knew Grayson had been hurt by his ex. So what does he do because he's scared of hurting Grayson and Harry? He leaves and hurts them. Makes sense, huh? I'm going to go with a big, fat no on that.
They start spending more time together and become a couple, though I honestly never felt that either man was all in. Grayson, for obvious reasons – his son. With Layton, it kept going back to him being this bad boy with a wild past.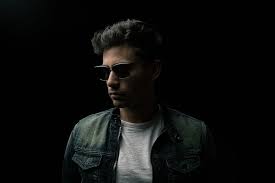 Then there's Harry. Harry has never known his other father. He takes to Layton almost immediately, which could be good or bad. It ended up being bad because his little heart is broken when Layton does something so ridiculously stupid that I was ready to scream. It wasn't surprising, though. His jerk best biker buddy Denny showed up without warning and acted so freaking ignorant in a public place. He was constantly going on and on in front of Grayson about all Layton's sexcapades back when they were playing music together, before Layton moved to Snow Lake and settled down a little. He was openly rude to Grayson and then started singing one of their old songs, describing in detail yet again Layton's former wild and sex ways. Grayson has enough and leaves, as he should.
Does Layton run after him? Nope! He decides to ghost him instead until Grayson doesn't give him a choice but to talk to him. They split up, Grayson's heart is broken, and Harry is sad because he doesn't think Layton wants to be his friend anymore.
Layton wants to be with Grayson and he's starting to love his son. So after a bit of time passes he runs back with his tail between his legs. Grayson smartly makes him work for it. And he does. Work for it, I mean. I did like that. Grayson didn't immediately fall back into bed with the man who didn't even care enough to have a conversation when he decided to break up.
Things are running smoothly and yet again Denny (the horrible friend) shows up and treats Grayson horribly. Then he pretends Grayson's not even there by criticizing the town, the people in the town, and throwing out a few veiled insults at Grayson. Grayson's a half second from walking out the door again when Layton mans up and ends it with the friend. Layton and Grayson then live happily-ever-after.
I wanted to like this, and I did for the most part. I just never could get a good feel for these two as a couple, as I said above. I'm all about a reformed bad boy. I truly wanted to love Layton. In a way I liked him okay, but when he took the advice of a loser, jealous friend over listening to his heart I knew it wasn't going to happen. I did like him. I didn't love him. He was much too wishy-washy. The same applied to Grayson. I felt bad for him when Layton broke up with him, but he held his head up high. I give him credit for that because for someone who was so determined not to bring a man into his and Harry's world unless he was a keeper, he had rushed into the relationship with Layton.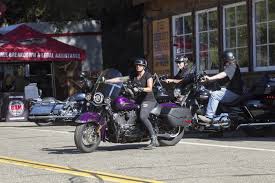 I liked the nosy townspeople. I liked some of Layton's biker buddies. I think it goes without saying that Denny would never be a favorite of mine. I just skimmed over blurbs of all the books in the series to make sure Denny wasn't a MC in one of them. When I skimmed over those blurbs I saw that one of the books is Liam's, Grayson's assistant at the bakery. I loved Liam in this book. He was cute, spunky, and was exactly the type of character I'm usually drawn to. I was eager to read his story. Now I'm not so sure. I may change my mind. Marty, the town's party planner, also has his own book. He's one of those annoyingly happy and perky characters that comes across as being fake. Maybe reading his story will change my mind. I picked up this book because I first saw the blurb for Daiquiris & Dreams, book #7, and was interested in reading it. I don't like to read series out of order so I started with #1. Now I may or may not just go ahead and read that one. I'm not sure I'll be continuing with others in the series.
I did love when Layton and Grayson finally declared their love for each other. I also thought the epilogue was sweet.
Overall, a nice story. It didn't wow me but only because I had a hard time seeing these two together, especially after all Layton said early on about love and monogamy being b.s. I get that people can change but had it not been for the epilogue I wouldn't have really believed that he planned to stick around for the long haul.