Into the Gray, F. E. Feeley Jr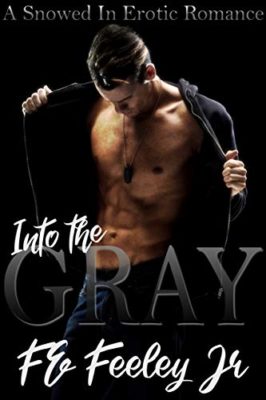 Rating: 4 Stars
Publisher: Self Published 
Genre:  Gay Sexy Romance
Tags: Older & Younger MCs
Length: 136 Pages 
Reviewer: Jay
Purchase At:  amazon
Synopsis:
Life after college is not what Aaron expected. Isn't he supposed to have what he wants to do figured out by now? David never expected his marriage to be rocky, let alone about to end. How is he supposed to move on from this? December in Detroit is normally unforgiving, but an unexpected blizzard puts David and Aaron on a course toward each other. Despite the frozen ground and battleship gray sky, these men find heat together. It's intimate and illicit, stretching what was supposed to be a one night stand into something more. Sometimes the touch of a stranger, however forbidden, is just what we need when we enter the gray.
My Review: 
This was a review copy. Shout out to the author. Cheers mate!
When asked if I'd be interested in reviewing a gay erotic ebook for OTDUBR of course I said yes. 🙂
TBH I'd call this more sexy romance or low key erotica. They dirty talk and it's sexy af but it's not a bloke stroke in the Jay erotica way. Which definitely says more about me. 😉  These guys like each other and they get to the personal questions quickly. Maybe not strictly erotica but awesome if you need a story to rev you up. Plenty of people wanna know if there's a connection with the sex. Hell yeah!
David and his wife are just splitting up because she's been sexting his best mate and David the lawyer is still in the closet. He's gonna crash at his office overnight after some late work. When he hears the new janitor singing and then sees him it's hard on time. Hot younger guy with a hot voice? Niiiice. Aaron has a Harvard degree, but he's just started the first shift as a janitor in a Detroit office block when he clocks the sexy older guy in a suit checking him out. He notices the suit's wedding band too but figures he likes to play and it's gonna be one night only. S'all good. Aaron leaves a note on the guy's desk about meeting him at a bar. Somewhere is like the Cheers of karaoke bars. Everyone knows each other's name and Aaron's a regular.
Into the Gray's a hot book and it's easy to get pulled in. David's sexy and older in his 40s and Aaron's hot and younger in his 20s.
Guys meet. Guys are both dealing with being in limbo. Guys fall in to bed. David's always wanted to be with another guy but never has. Aaron's confident and helps the older newbie enjoy coming over to team gay. Aaron has some  excellent friends who make him think about being with a closeted guy. But he's all in. The guys are snow bound near Christmas. David feels guilty he's made his wife think the divorce might be because of her but he deals with that. Respect! Aaron has PTSD but it's not something discussed much. Going back to my first points, it's hot and I liked it. Just one main thing that kinda stuck in my head is David says he's 41 and Aaron says he's 26. That's 15 years~
 "I have twelve years on you Aaron, and it doesn't get easier. Believe me."
Moving along to the the good stuff. 🙂
One quote that shows why it's what I call low key erotic and more romantic~
"David?"
"Yeah?"
"Will you hold me tonight?"
"Yes. Are you getting sleepy?"
"Yeah," Aaron said.
"Come here, then," David said rolling over on his back. Aaron lifted his head and laid it down on David's chest. David began to stroke his back. 
2 spicy af quotes~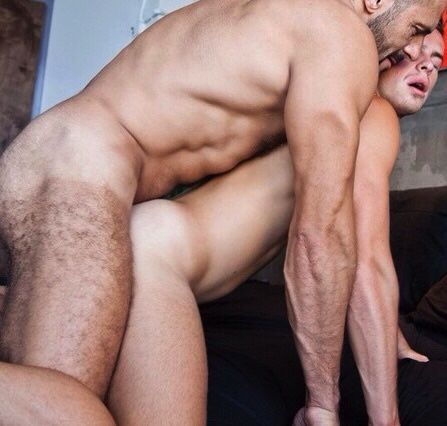 "Yeah, give me that big cock," Aaron begged, reaching between his legs to cup David's balls.
"Yeah, yeah, here it is," David grunted. "Oh fuck, I'm gonna come."
"Yeah? You gonna come? Come for me, baby. Come for me," Aaron shouted, jerking his own dick furiously.
 …
"You like my cock in you?"
Aaron tossed his head back as he rode. "Yes."
David grabbed his ass as he thrust in response. "I like fucking that tight ass."
Heyo! Happy reading to my loud & proud fellow smexy booksters.