Fly With Me, Hudson Lin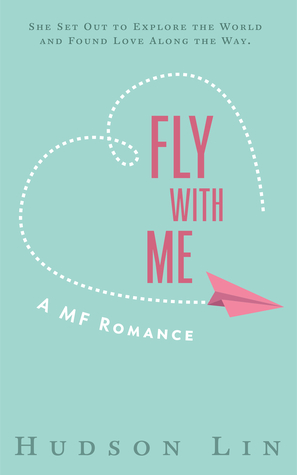 Rating: 4 Stars
Publisher: Hudson Lin
Genre: M/F Romance
Tags: Contemporary, Bisexual MC, Romance, Short Story
Reviewer: Cindi
Purchase At: Amazon.com
Blurb –
She set out to explore the world and found love along the way.
Vivian Ng is as experienced as flight attendants come. Taking charge and getting stuff done has always been her MO. When her father pushes her to give up her Asian routes in favor of flights to Europe, she's nervous about the change, but her skills have never failed her before.
Flight attendant Marco Chang is charming and he knows it. Growing up as an immigrant with absentee parents, he learned how to win people over with a smile and a sexy accent. But being popular never meant his heart was available.
When Vivian and Marco find themselves working the same flight to Rome, Marco is immediately smitten. Vivian is smart, competent, kicks ass and takes names. Vivian's not as impressed. Marco's cute, sure, but he's helpful to a fault and she doesn't need some guy telling her how to do her job.
As they hop back and forth across the Atlantic, the romance of European cities works its magic. But if there's any hope of their budding attraction taking off, she'll need to let go and he'll need to let her in.
Content Warning: This book contains a scene of sexual harassment.
Review –
Vivian is a flight attendant. At her father's urging she gives up her Asian routes for Europe. Vivian is very close to her dad. I absolutely loved him, even when he was being slightly inappropriate. 😉 She's nervous about the change but confident in her skills. One of her new coworkers is Marco. Marco comes across as a bit of a charmer and maybe a player. I liked him immediately. Vivian took some getting used to. Her earlier reactions to Marco rubbed me the wrong way. I understood her need to make it known that she's independent but she went beyond that to the point of being just mean. Maybe it's because I live in the South where people – not just guys – are considered rude if they don't hold the door open for the person behind them or offer to help in other ways. There was also an incident with my (then) young son many years ago who got cursed at simply for opening the door for someone similar to Vivian. When your kid cries for doing something nice it kind of sticks with you.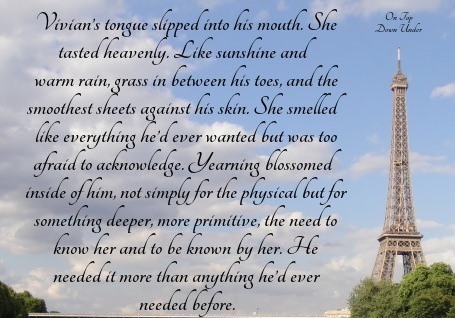 Thankfully that didn't last long. After getting off to a rocky start, Vivian and Marco start spending time together away from work. Marco is the ultimate tour guide. He even gets in the videos that Vivian records for her father from each new place. From Paris to Rome, Marco and Vivian slowly grow closer. It's hard for Vivian to open up but when she does she goes all in. When things start moving in the right direction everything suddenly comes to a halt. I wasn't overly thrilled with how that happened, but I did understand it to an extent. It also didn't help that they were forced to work together after things took a bit of a nosedive. During that time when she got a little bitchy I supported it 100%. Marco deserved it.
Only when there's a family emergency for Vivian do things change drastically. Fly With Me is quite short so I really can't say more than that about the actual story.
I can't not mention the food. I don't even like most of the stuff Vivian and Marco ate during their excursions but I found myself wanting it anyway. 🙂 And I'd be remiss to not mention an Italian waiter who would have been all over Marco if given the chance. As my blog partner knows only too well, I'm all about Italian men. 🙂
This is a really good story. Sure, I had my misgivings about Vivian early on, but it says a lot about the author's writing that she completely turned all that around for me before it was over. As for Marco, he was quite charming even when he was making dumb decisions by thinking he was doing the right thing. There's an incident with a jerk passenger that gets a little too touchy feely with Vivian. It only lasts for a moment but a moment is all it takes, you know? I was angry on Vivian's behalf.
Overall, I enjoyed this a lot. Marco and Vivian are perfect for each other. I love how the characters were fleshed out slowly over time. There was no rush, rush 'hurry up and get naked' that I normally see in short stories. There may not be a lot of pages, but I never felt like I was missing anything.
A very nice read.
This book was provided by the author in exchange for a fair and honest review.