Dirty Little Freaks (FuBar #4) Jess Whitecroft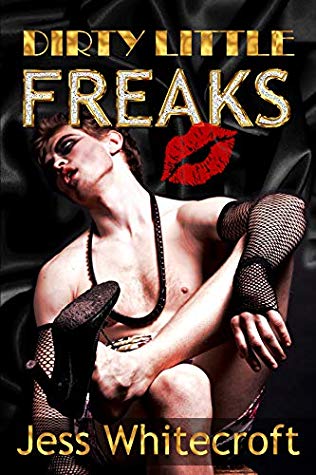 Rating: 3 Stars
Publisher: Self Published 
Genre:  Erotic Gay Romance
Tags: Polyamory, Multiple Partners, Drag Queens, Drama, Humour, Series
Length: 313 Pages
Reviewer: Kazza
Purchase At:  amazon
Blurb:
Bartender Justin has always been in demand. His hook ups are the stuff of local legend and there are only a handful of FuBar regulars who haven't fallen into bed with him at some point or another. But while Justin's sexual expertise was never in question, plenty of people – mostly Rose – are skeptical of his chances of success when it comes to love, especially when that relationship is with two people – Adam and Ryan.
As Rose keeps pointing out – threesomes are fun, but is it really wise to experiment with polyamory when one of the throuple is your boss, and when you've never been serious about one person, never mind two? What happens if it all goes wrong and you end up losing not only your lovers, but your livelihood, your home and the people you've come to count on as family?
When a serious medical emergency exposes the cracks in Justin's relationship, he's left vulnerable and desperately afraid that all of Rose's direst predictions are about to come true.
.
Review:
PLEASE NOTE SPOILERS POSSIBLE AS THIS IS SERIES BOOK #4 
I've read and reread the first three books in this series multiple times, All That Drag, Making Magic, and Seven Deadly Queens. I love the FuBar world and its inhabitants, but this book had me conflicted. Bear with me and I'll try to explain why.
I grew to not just like Justin but to love him as the series progressed. He's in every book and is this fabulously free-spirited guy who's fucked most of Pittsburgh and has no cares about what people might think. He also has more buttplugs and dildos in his bedroom than several sex stores combined, and he loves to show people his Prince Albert and guiche. He's no rocket scientist but that's part of his appeal, he's non-judgemental, accepting, endearing. His philosophy on life, relationships, people has been carefree, considerate, uncomplicated, just like Justin himself. However, he was pulled into a ménage when the guy he hooked up with at FuBar in the beginning of book #1, and started seeing regularly – Ryan Kantner – was his bosses ex of ten years prior. Not just an ex but "the One" – the One who broke Adam's heart, the One who helped the persona of Bunny Boyle rise from painful ashes. The One who ends up with Adam/Bunny by the end of All That Drag. The menage with Justin winds down in order for Adam and Ryan to be a couple by the end of that book but truly sparks again by Seven Deadly Queens. Justin and his sporty little dick are hard to leave behind.
Having brought Justin back into their bed again, or on any available surface, created – creates – lots of kinky fun for all involved. The sex so good they'd made their relationship poly by Seven Deadly Queens. The actual throuple develops when Ryan suggests dating – Ryan and Justin never dated previously: Just fucked. A. Lot. They all seemed so good together that Ryan and Adam thought a poly relationship with Justin could work. The three of them are up for anything, all with no jealousy. Adam's ten-inch dick not withstanding, it was quite the long shot that it was ever going to work at an emotional level. Ryan and Adam hadn't forgotten each other after a decade. That's huge. You can't be in the middle of that. Ryan sees the sun, the moon, the stars in Adam/Bunny. It's lovely for a couple but bodes badly for a throuple.
Ryan had both hands on Adam's face, gazing into his eyes. "I love you. Both of you." He giggled. "I'm seein' double."
Justin flinched. The hurt was sharp, sudden and completely unexpected, but then Ryan said, "Wait, didn't I have another boyfriend around here somewhere?"
Stephen/Helena is justifiably worried the relationship between Justin and the other two will go south. Justin not only lives at FuBar, he's not just a bartender wizard, one who also has an enthusiastic cock, he's part of their tight-knit family. Justin is Adam's employee and tenant. Who he's now fucking. With his partner. It can all become hella messy. What happens if/when that occurs? Rose echoes Stephen/Helena's concerns to Justin, what happens when things don't work out?
Pretty much everyone makes an appearance in Dirty Little Freaks. The humour is there, even with  a major event occurring. Helena still pops up like magic and is the best 'Disney princess' and resident mother hen. Bunny still reads everyone, is not eating well, or often, throwing back Advil like candy until it creates a massive fallout. Others drop in and out.
Meanwhile, Ryan's younger brother Flynn shows up at FuBar out of the blue. He's done something back in Davenport that has created some fuss of its own – which no one really asks about – and Flynn, needing to get out of town, goes somewhere he believes is as far from Iowa as it gets, the Strip in Pittsburgh. Rose sees the gorgeous Flynn and she's immediately smitten. Like his older brother, he's one gorgeous, corn-fed young man. Everyone clocks him as straight, Helena ominously (we know why) tells Rose to stay away from 'straight boys'. Justin has concerns about him as well, but Rose is turning twenty-one soon, not long out of jail, and she waaaants. Likewise, Flynn sees this beautiful girl, although he's not sure because drag bar, and he's sending out signals he waaants in return.
Some of my Issues:
Flynn Kantner was a nothing character. A McGuffin. Ryan never seems interested in his brother. Things just fall into place at FuBar *snaps fingers – here's a job, here's a place to stay – mostly because of Helena and Bunny. That's fine, it's nice they care, but Ryan's attitude bugged me. Flynn is not on page often and when he is it's to rev Rose up. To be a plot device. He's fairly one-dimensional and obviously there to drive some drama. He's also not a 'straight boy', he gets down and dirty with Rose nice and easy. Jess Whitecroft is a better character writer than Flynn is a character, she usually develops plot better than the prop that is Flynn.
One of the very big problems for me was that I didn't feel Rose and Justin as a couple. I knew that was where the story was heading eventually. I tried but, nope, as I read I felt it was all wrong. For me, Rose was not fully developed. Nothing like the strength of the character development of Justin. I didn't feel the energy, synergy, chemistry that would make them (potentially) a couple. If Flynn wasn't in this book Rose could have been given more time. The relationship that was to be could have been given more time. What I knew was coming for Rose in a personal way could have been given even more time instead of a lack of communication. However, Flynn stayed put and I was channelling Cher-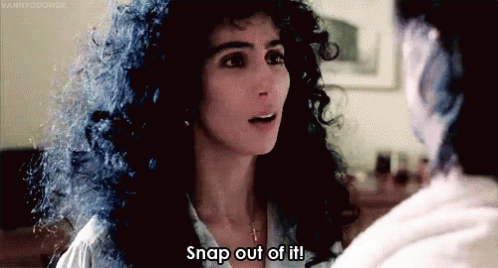 Okay, so Rose is young, unsure, and has some baggage, this we do know. We get a snapshot of other issues and big decisions still to come for her. I would have liked to have seen her developed in this book in a way that wasn't quite so abrasive and was more relatable. Justin and Rose's building tension was set in amongst a lot of other drama which overran Rose and Justin and Rose: Justin dealing with the end of a relationship, his partner and close friend being ill, needing to regroup, his realisation of developing feelings for Rose as well. Then there was Rose being moody and on and off again with Flynn who plays his prescribed clueless role, then it's exit stage left to wait for the next drama. Basically, Flynn is a young guy who doesn't know what to say – not unusual. He has his own concerns hanging over his head and decides to bury his head in the sand. But he moons over Rose, she's so beautiful, so enigmatic, and crowds her when she doesn't want that, but doesn't understand this, because he's young and not psychic and Rose is not a communicative partner. I didn't need some of this shit, not with Flynn, it detracted from Rose's unique development, which we do get in In Bloom, but that meant it was over two books. I wanted something different out of the two-parter.
The lack of communication. The are we okays? and it's complicateds bugged the ever loving shit out of me.
The major incident involving Adam/Bunny is the cause of much wailing and gnashing of teeth and it frustrated me. Everyone had their moment (moments) to meltdown except Justin. He propped everyone up when he was having his own hard time. By the end of this book Justin is out of the throuple and has to make out like he's fine not being in a relationship with people he's become comfortable and happy with. As the book progresses he's also pining for Rose but she has a boyfriend. And there's mixed signals. Unsure of where he fits and who he is – understandable –  Justin is doubting himself. Dear lord, I don't want Justin doubting himself – and doing the right thing by everyone but himself. Repeatedly. Even playing cupid at his own expense.
This is also the other big one for me, I mention it several times, the throuple. When Adam is in hospital with potentially dire complications, Ryan is so gutted he can't let Justin console him. A boyfriend, an equal one, should be able to do that. Ryan doesn't have the energy to console Justin either. Which was clear evidence of where his heart lay. No one set out to hurt anyone, and they were all nice to one another when things were on (reasonably) stable ground again, but the playing field was never level to begin with. Ryan and Adam never stopped to think about that fact before committing. Justin was so keen to be back in the middle of hot sex and people who were an easy fit he didn't think it through either, but Justin tends to follow his dick and thinks well of others. On the other hand, Adam and Ryan normally give more consideration to things, and they should have with Justin because he is FuBar family. I know they all liked the kink of stealing off with Justin, Justin included, and having their own naughty 'third' sex without all three of them there. Whilst kinky, and all kinds of hot, it wasn't conducive to thrupple-ness.
"Or we could just go to bed," he said.
"What? Now?"
"Bar's closed. Girls are off pole dancing. Why not?" They sneaked upstairs hand in hand, giggling and goosing as they went. "God, this feels so fucking naughty," Adam said, grinding against Justin's ass while Justin unlocked the door to the attic.
And here's the kicker, and it hurts to say this, it made me mad at Ryan and Adam/Bunny. Especially Ryan. Because Adam has more feelings for Justin than Ryan does. I've always loved their love but after I'd finished Dirty Little Freaks I was left afraid of not being able to reread Adam/Bunny and Ryan's books ever again. Adam/Bunny genuinely wants Justin to be okay and for them to continue being family. Justin wants Adam/Bunny to just be  happy because then his leaving means something.
 "Love him like he loves you, because what you've got is a big fucking deal, Bunny. Don't blow it. The only way I'm ever gonna be mad at you about all this is if you go and fuck up what you have with him, because what you have is perfect."
"And what about you?"
"I'll be okay."
"Justin…"
"I will. I'll be fine. You know me. Easy come, easy go."
"I'll be fine" is a semi-truth. He thought it was more with them than it was, but Rose is increasingly on his mind.
I'm a passionate reader and dedicated character lover so I hated feeling angry during this book. It sent me straight into In Bloom because I was hoping a few things would occur; Rose would have more depth and relatability for me. It bothered me that I couldn't feel Justin and Rose's 'fit' in a relationship. I felt Rose too chaotic for uncomplicated Justin, too hard, Justin vulnerable and uncomplicated. I wanted Justin to reestablish some equilibrium before diving into something again. Mostly, I wanted Justin to be really, truly happy and not making do. If that was Rose, then I needed to feel it. I also really wanted my ability to revisit the FuBar books restored.
Justin needed to tell people how he was feeling, to communicate. It's okay not to be okay. It's okay to be angry as long as you deal with it, and he had reasons to feel sad, angry, lost – agape needed booting out the door. When he told Rose she was selfish I thought yes, keep going, Justin, but then poorly timed sex happened and I wanted to throw the Kindle, I was so cranky and frustrated.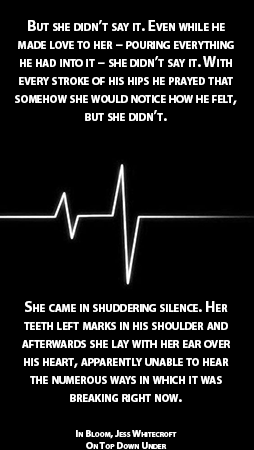 Fuck! I was so hurt for Justin by this stage. Then we had the obligatory 'are we okay'? question and it made me  stabby.
You know how you read a book sometimes and it's not a bad book but it sparks an agitated mood within you? That's the best way I can describe my feelings about Dirty Little Freaks. There were elements I really liked then there was this sad disconnect that could have been avoided with a relationship that was ending, and uncertainty and frustration about one that was clearly about to begin but I struggled seeing.
Just so I'm clear, there is some good writing in this book. Series favourites are mostly on point and I laughed at all the appropriate moments of humour, something Jess Whitecroft writes well. We get a further insight into Justin, into the kind of man he is. He's such a good soul. I can see why the high ratings exist for Dirty Little Freaks on Goodreads. Jess Whitecroft is an auto-buy of mine. A lot of what happened in this book I may have been okay with usually but it just… I don't know… nonplussed me.
This review has taken me forever to write and that's pissed me off too, that's on me. Verbally I can express how I feel more easily than I can in written word, so the next review of In Bloom will be a podcast style. For Dirty Little Freaks it's 3 Stars!