Captured Shadows, Richard Rider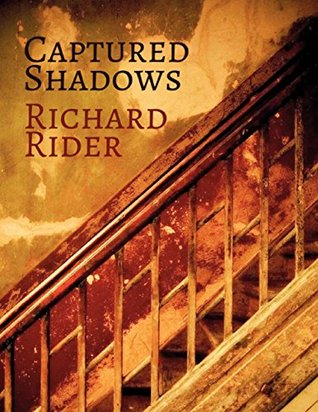 Rating: 5 Stars
Publisher: Self Published 
Genre:  Gay Romance
Tags: Historical, London Setting, Erotic Photography, Kink, Friends to Lovers, Novella
Length: 143 Pages
Reviewer: Kazza 
Purchase At:  amazon
Blurb:
Jim Sinnett spends his days on respectable portrait photography and his nights creating scandalous erotic pictures for men who hide their desires in locked cabinets and between the pages of books. When a new friendship leads to a secret opportunity, one more dangerous than ever before, Jim agrees to step in front of the camera but finds himself baring much more than his skin.
A twisting historical romance set in the fog of Victorian London, Captured Shadows follows the path of love, blackmail and obsession to a devastating climax.
Review:
This book was released six years ago. It was recommended to me as something I might be interested in. It absolutely was. I'm glad I listened.
The Victorian setting is brought to life, as is the art of daguerreotype that has lead us to where we are today with photography and pictures. It's so easy to immortalise the life of those people we love now but once it wasn't. When someone died you had nothing left of them so it was easy for memory to fade.
Jim Sinnett and Archie Wilkes are wonderful characters. I got lost in them. They made me smile, they made me cranky, they made we worry, they made me cry. They made me feel – that necessary X factor I need for my reading enjoyment.
The writing is beautiful, and I feel that is an understatement. It's descriptive, it's haunting, it has eroticism plus innocence, it sets the scene and makes you believe in the time and place. I read some of the sentences out loud because they needed room to breathe. I wasn't sure how this story would end and it ended differently to the way I thought it would. That was very much appreciated.
There are secondary characters who also make you care and wonder – not one of them is one dimensional – but in Jim's recollection, in his ode to love and devotion, the most important characters categorically remain Archie and Jim. If you like atmospheric historical gay romance do yourself a big favour and grab Captured Shadows. 5 Stars!