Blog-Versary: Post, Excerpt, Giveaway – Mickie B. Ashling, A Noble Cause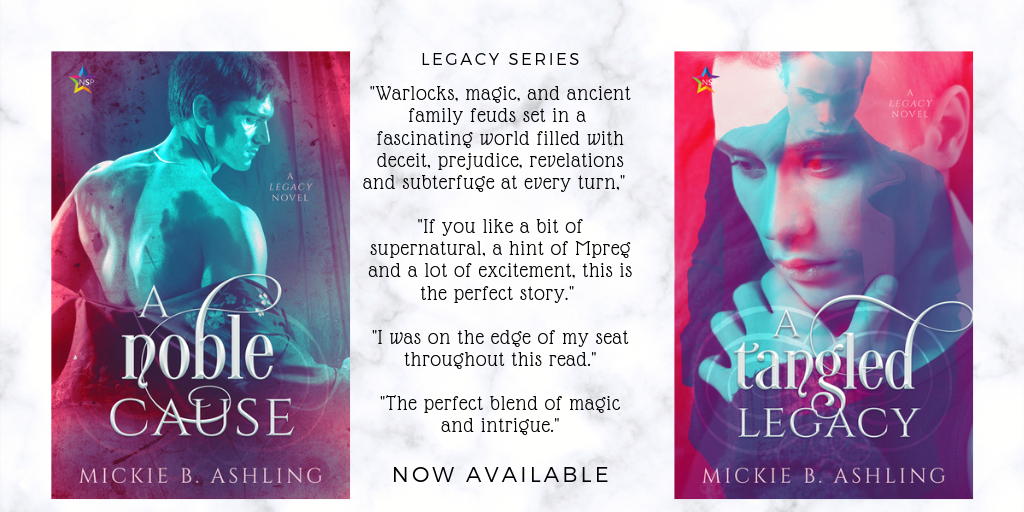 Another year has passed since we celebrated an anniversary with Cindi and Kazza at On Top Down Under Book Reviews. I'm honored to be a part of their seven-year milestone. Let's raise a toast to this wonderful duo who continue to support our community with their insightful and honest reviews.
They say there is a natural energy every seven years that encourages one to move forward and make changes. Sometimes it happens organically and other times you're jump-started into a new direction through circumstance. For me, the last year has been significant. After retiring from my day job in 2013 to pursue a full-time writing career and travel, I found myself in a position where I had to return to work part-time. Dwelling on the 'should-haves' or 'what-ifs' only lasted a short while. After wallowing in my misery (and gaining too much weight), I did what I normally do when I'm backed into a corner. I fight! Spruced up my resume and sent it far and wide. When my phone rang unexpectedly one morning and the person on the other line asked if I had a problem working for a plastic surgeon who spent his entire career helping the transgender community in their quest to inhabit the body they deserved, I was floored. He needed an executive secretary who could type like the wind, but more importantly, one who was comfortable working in a gender-friendly environment free of prejudice and discrimination of any kind. Whoa. When I told him about my career as a novelist in the LGBTQ+ genre, he couldn't have been more excited. Talk about a match made in heaven. It'll be a year in October. Apart from the financial boon, I have learned a TON about the different procedures one has to undergo to achieve the desired results unique to a person's needs and expectations. It has been an amazing experience so far.
The reason I bring this up is to explain why I'm not churning out stories every four or five months as I've done in the past. Real life has taken over, but you know what? I'm okay with this new me. Writing from the heart, without bill collectors nipping at my heels, is far more liberating. Sure, I'd love to see the attractive orange banner beside one of my stories, but it won't send me into a financial crisis if I don't. This makes a huge difference to my writing muse, who is now free to wander outside the box.
Last year, I penned my first sci/fi-fantasy romance, which was published by NineStar Press. A Tangled Legacy was well received, and the sequel, A Noble Cause, released in August. I bring you an excerpt and a chance to win a $10.00 NineStar Press gift card. 
Giveaway!
To enter the giveaway for a $10.00 NineStar Press gift card, leave a comment on this post. The giveaway will run from October 25th through October 31st, with the winner being notified via email on November 1st. The winner will have 48 hours to respond or another one will be chosen. Good luck to all who enter!
Blurb
Having achieved his heart's desire at a high price, Prince Colin of Sendorra and his fiancé, Nobel Prize winner Alain de Gris, find themselves at the epicenter of a twisted plot. Colin's cousin, Drake Bradford, and his grandmother Maura, the high priestess of the Bradford Coven, have conspired for years to bring down the royal family.
Resembling his cousin in features and coloring, Drake, the soulless rat, has been using their similarities—and black magic—to his advantage. Princess Charlotte, Colin's ex-girlfriend, is unwittingly drawn into the feud, blissfully unaware she's been sleeping with an impostor.
In this anticipated sequel to A Tangled Legacy, Colin and Alain, along with their fearless group of witches, ghosts, and familiars, embark on a convoluted journey to save the people they love and ensure the royal succession.
Excerpt
ALAIN TWITCHED IN his sleep, flailing at the incubus wrapping icy tendrils around his feet. He kicked to free himself, striking Colin in the thigh, who protested with a loud grunt.
He sat up abruptly, caught in the muddled space between nightmare and reality. Alain furrowed his brow as he continued to wrestle with an invisible force, and he looked down at Colin who peered up at him in concern.
"Did you just hit me?"
"I'm not sure." Alain blinked, slowly coming to his senses. He was in a comfortable bed in a hotel suite fit for a king, not a dank hospital corridor with blood coating the gray linoleum. He didn't want to alarm Colin with a macabre retelling of a cloudy vision, so he threw off the covers and grabbed the robe he'd tossed on the footstool by the bed. Shaking uncontrollably, he exited the bedroom in search of a stiff drink. Fortunately, their suite was fully stocked, and he'd already poured a generous portion of whiskey into a tumbler by the time Colin staggered out and joined him on the sofa.
The ornate fireplace didn't require magic to get it going, simply a switch, and Alain found it easily. Now the fake logs covering the gas vents were brightly lit, casting warm shadows into the dark room. The only other illumination came from the pin lights directly over the wet bar in the corner.
Colin snuggled up beside him, sheltering them both under the heavy duvet he'd dragged along when he exited their warm bed. Despite the fire and Alain's body heat, gooseflesh covered his bare limbs.
"Have a sip of my drink," Alain suggested. "You're shaking."
"You would be too if someone kicked you awake," Colin muttered irritably.
"Sorry."
"You freaked the shit out of me, Alain. What's going on?"
"Nightmare."
Alain took another swallow, waiting for the booze to melt the cold ball of fear that had settled in the pit of his stomach. He was rarely frightened. Growing up under Isabelle's watchful eye, he'd been tutored on every element of witchcraft, and learning how to defend himself was second nature. But no one had prepared him for the mind-shattering loss of confidence that had settled on him after finding Colin's lifeless body. Yes, he'd managed to revive him, but Drake was still out in the universe plotting their demise. This was no ordinary enemy, and even his dreams were being influenced by the sick fuck.
Author Bio:
Mickie B. Ashling is the pseudonym of a multifaceted woman who is a product of her upbringing in multiple cultures, having lived in Japan, the Philippines, Spain, and the Middle East. Fluent in three languages, she's a citizen of the world and an interesting mixture of East and West. A little bit of this and a lot of that have brought a unique touch to her literary voice she could never learn from textbooks.  
She stumbled into the world of men who love men in 2002 and continues to draw inspiration from their ongoing struggle to find equality and happiness in this oftentimes skewed and intolerant world. Her award-winning novels have been called "gut wrenching, daring, and thought provoking." She admits to being an angst queen and making her men work damn hard for their happy endings. Mickie currently resides in a suburb outside Chicago. 
Contact Info
E-MAIL: http://mickie.ashling@gmail.com
BLOG: http://mickiebashling.blogspot.com
FACEBOOK: https://www.facebook.com/mickie.ashling
TWITTER: https://twitter.com/MickieAshling
GoodReads: https://www.goodreads.com/author/show/2904716.Mickie_B_Ashling