Blog Anniversary Giveaway: N R Walker

Today N.R. Walker joins our 8th blog anniversary and it's nice to have a fellow Aussie on here. There's actually a couple on this year. It's good because I believe I'm the only Aussie with a review blog for "MM" or gay romance and LGBTQ+ writing, I'm the Down Under portion of our blog title. There are so many books to choose from by this author, their catalogue is extensive and highly popular. If you're new to MM/gay romance, or haven't read any of the author's books, check them out.
Because I said on Goodreads that I'd do a pictorial review of a hot guy in white Speedos for Private Charter, and I never did, I think I'll add a couple here with some quotes. Private Charter is my favourite N.R. Walker book yet ironically the review is not on here. Not to worry, I'll rectify that with a little Stuart strutting his stuff for Foster. You're welcome 🙂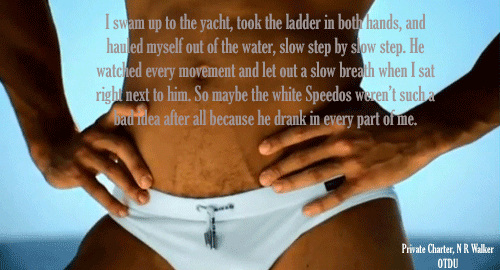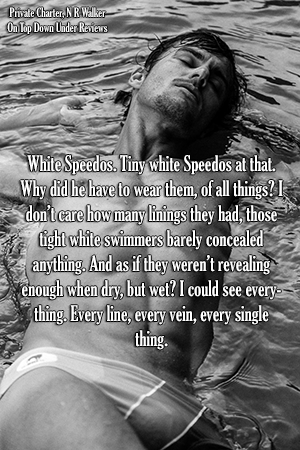 However, there is more to this author's style than one book. Check them out on Amazon, Goodreads, or on the author's website, all listed below.
Say Hi to N R Walker:
**GIVEAWAY**
This giveaway is for 2 x e-books from the author's catalogue to 2 x individual winners, winner's choice. If you would like a chance to win a copy of an N.R. Walker e-book, then use the Rafflecopter below or post a comment on this giveaway. The giveaway runs for 10 days from October 6th. Good luck!