A Dance Too Far, H L Day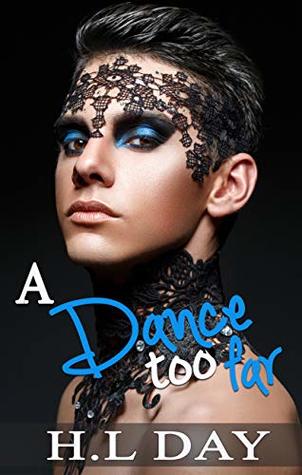 Rating: 4.5 Stars
Publisher: Self Published 
Genre:  Gay Romance
Tags: Ballet Dancer, Russian Mob, Some Angst, Suspense
Length: 245 Pages
Reviewer: Kazza
Purchase At:  amazon
Synopsis:
Valentin Bychkov, rising star of contemporary Russian ballet, appears to have everything: wealth, talent, success, and a face and body to match. Not that anyone can get close. Bypass the entourage and there's still Valentin's sharp tongue and acerbic wit to deal with. He may give his body freely, but his emotions are kept tightly locked away.
Max Farley's life is a simple one. All he's interested in is work, drinking, and picking up the latest in a long line of one-night stands. The way he chooses to live may not be to everyone's taste but it suits him down to the ground. He's never met anyone who's made him want to confront the demons from his past. Until now.
A show in London brings the two together. Lust brings them closer still. But if rumors of Bratva connections turn out to be true, then dangerous men wait in the wings. One dangerous man in particular, who's used to people following his orders without question.
Difficult choices need to be made on both sides. Valentin and Max need to stop playing with fire and let each other go, or face the consequences. But letting go isn't that easy where love is concerned.
And some things are worth the risk.
Review:
Max Farley is a contract sound engineer whose friend Noel manages to get him last minute work at Covent Garden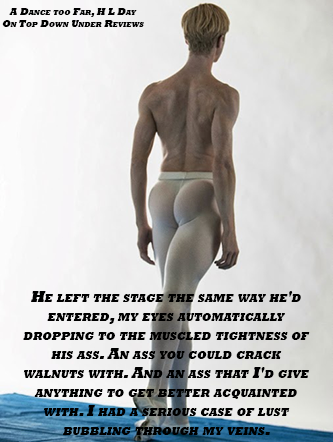 for an upcoming ballet production. He turns up late on the first day, still smelling of alcohol and looking like he just rolled out of someone's bed, which he did, and misses the music cue for the incredibly gorgeous and commanding fourth ballet dancer to grace the stage. Noel sees the look and warns Max not to get involved with Valentin Bychkov because his mentor is Dmitry Gruzdev. If that name doesn't mean anything to him, that he is part of Bratva – Russian mob – should.
Max has his second encounter with the gorgeous and aloof Valentin when the ballet dancer is outside the stage door smoking a cigarette. That Valentin knows his name throws the at times cocky Max into a bit of a wrong-footed tailspin, something he isn't used to.
There are already plenty of reviews of this book on Goodreads. The cold and aloof Russian ballet diva meets shutdown guy who is verging on alcoholism, one who is a major player in gay pubs and nightclubs. This pair end up stealing quick fucks against walls and in dressing rooms when Dmitry's hired goons aren't right on top of them, their sexual chemistry (perhaps foolhardiness) is certainly not in any doubt. However, as they meet and hook-up more and more, something neither usually do, feelings arise. Max falls for Valentin but Valentin keeps his feelings under wraps for a while longer. He is caught up in something he can't really control, as much as he tries to rebel here and there.
When Dmitry flies into London things get a tad nasty. Dmitry likes to keep a firm hold on his charge and he discovers that Max has been taking liberties with his 'property'. At first, he believes he can simply scare Max off, but Max and Valentin still manage to meet when they get an opportunity, something that will never be allowed to continue, but the heart wants what the heart wants and it's willing to take risks that logic dictates should be otherwise.
There's an ever-building connection between both men, neither of whom is willing to openly say how they feel – Max, because he doesn't want to love anyone, and Valentin through the fear of everything being ripped away or, worse still, Max being killed. At the same time as the sex and feelings are occurring, there is a clear and present threat from Dmitry and the consequences of what they're doing behind his back.
Both of these men have things to overcome but Valentin has the hardest route to take because Dmitry believes that he owns him. He is a mobster and people are not keen to dissuade him or intervene in his demoralising and degrading behaviour toward Valentin.
I'm not sure I would ordinarily like these characters because they can both be conceited, Max more so in the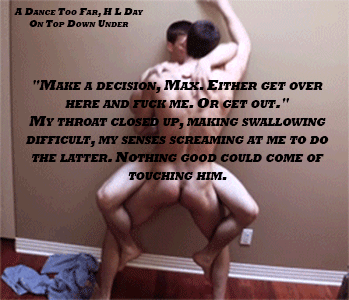 beginning and Valentin always, but you need to believe in yourself if you (want to) dance for a living. Valentin has a mask in place and Max fairly quickly works out the tells for when his 'Icy Russian' is about to be cutting and why. I'll admit that I did in fact really like both of the MCs. I enjoyed their dialogue and I enjoyed the remarks and retorts, watching them as they fell for one another, and the sex was pretty darn hot as well. I liked that though in reality they fell in love quickly it seemed longer than the primary timeline of a week. However, declarations of love were not quickly forthcoming, their actions did the talking for most of the book, they had to work for their happy ending.
There was a degree of angst in the novel, which I always enjoy when well done, and it was. This book isn't dark. The mob connection is there, it's more threatening than realised, but the undertone was one of tension and both men had difficult backstories.
Niggles:  
If you're looking for ballet terminology, and not everyone will be, you'll get leaps and turns instead of grand jetés, pirouettes, and fouettés. Jockstrap instead of ballet belt, and Valentin was dancing the lead in London in an all-male ballet, rare enough, but there was no company he had belonged to previously. I don't care Dmitry's influence, Valentin didn't come from the Kirov or the Mariinsky, for example. I also mentioned in a status update that Valentin is 6' because, while they exist, 6' ballet dancers are rare on the ground. The overwhelming majority of ballet dancers are shorter.
The book had a nice suspenseful undertone but the disentangling of Valentin from Dmitry was a little too expedient.
One more thing, the Americanised words for a book set in London bothered me. I mention it in every review when this happens because I. Don't. Like. It. I always notice it. If it's set in London, use their spelling – colour, realised etc., etc.
Also:
The cover of this book is beautiful. It grabbed my attention, I kept going back and looking at the book on Amazon because of it. I bought it because of a male ballet dancer lead but it was the cover that actually drew me in initially. While it is striking, more importantly, it represents Valentin to a tee, including his costume and his signature blue eye shadow. I love the care some authors take to make sure their characters or story is/are matched to their cover.
Overall:
I thought this to be an entertaining and engaging book. I found it easy to pick up and comfortable to read, with moments where I worriedly raced through some pages to see what might happen next. It's sexy. I liked both the MCs a great deal, they were just a little different, and I liked their shared but different personal difficulties. I could have done with a bit more depth here and there, because I do enjoy detail, but it's a very enjoyable gay romance as it stands, one with a little extra bite.
This is my first H L Day book but on the back of A Dance Too Far I've got my eye set on a few more of their books to be reading in the near future. 4.5 Stars!