2021 Blog Anniversary E-Book Giveaway: Mickie B. Ashling
Mickie B. Ashling is helping us celebrate our 9th year by giving away an e-book of the winner's choice from her extensive catalog to one winner.
To enter the giveaway, follow the instructions in the Rafflecopter below. The giveaway will run from October 1st – October 14th.
Good luck to all who enter, and thank you to Mickie for being part of our celebration!
Check out Mickie's amazing books by checking out her Amazon page. Just click the image below!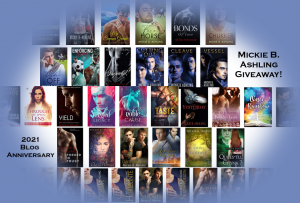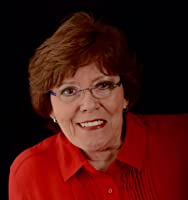 MICKIE B. ASHLING is the pseudonym of a multi-published author who resides in a suburb outside Chicago. She is a product of her upbringing in various cultures, having lived in Japan, the Philippines, Spain, and the Middle East. Fluent in three languages, she's a citizen of the world and an interesting mixture of East and West.
Since 2009, Mickie has written several dozen novels in the LGBTQ+ genre—which have been translated into French, Italian, Spanish, and German. A lot of her backlist is "Under Construction" as she slowly transitions from traditional publishing to representing herself. Her goal is to have most of her novels back in the universe by the end of 2021.
CONTACT INFO:
Email: mickie.ashling@gmail.com
Website: mickieashling.com
Blog: mickiebashling.blogspot.com
Facebook: www.facebook.com/mickie.ashling
Twitter: @MickieAshling
BookBub: https://www.bookbub.com/authors/micki…
Instagram: https://www.instagram.com/mickieashling/