Triangulation (Borealis Investigations #2), Gregory Ashe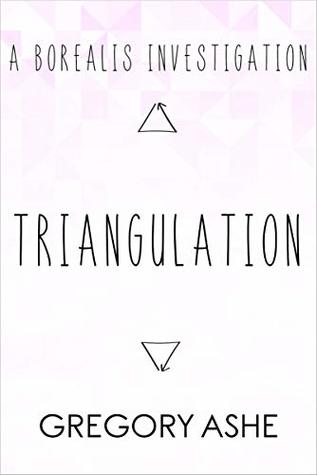 Rating: 4 Stars
Publisher: Hodgkin and Blount 
Tags: Murder/Mystery, Private Investigators, Angst, Drama, Psychological, Offbeat Humour, Series, Perverse, Obsessive Romance 
Length: 327 Pages 
Reviewer: Kazza
Purchase At: amazon
Blurb:
After a recent case with a treacherous client, North and Shaw are ready to go back to work building Borealis Investigations. They're also ready to go back to dodging their feelings for each other, with neither man ready to deal with the powerful emotions the Matty Fennmore case stirred up. Everything is getting back to normal when their secretary asks for help: her girlfriend's boss has gone missing.
Shep Collins runs a halfway house for LGBTQ kids and is a prominent figure in St. Louis's gay community. When he disappears, however, dark truths begin to emerge about Shep's past: his string of failed relationships, a problem with disappearing money, and his work, years before, as one of the foremost proponents of conversion therapy.
When Shep's body turns up at the halfway house, the search for a missing person becomes the search for a murderer.
As North and Shaw probe for answers, they find that they are not the only ones who have come looking for the truth about Shep Collins. Their investigation puts them at odds with the police who are working the same case, and in that conflict, North and Shaw find threads leading back to the West End Slasher—the serial killer who almost took Shaw's life in an alley seven years before. As the web of an ancient conspiracy comes to light, Shaw is driven to find answers, and North faces what might be his last chance to tell Shaw how he really feels.
**A TAD SPOILERY IF YOU HAVEN'T READ THE BOOK**
Review:
Shaw, or as my son refers to him "Son of Gwyneth Paltrow," and North, he has no names for North, are back in their next instalment of existential angst and LackofCommunicationlandia, aka Borealis Investigations. It starts out similarly – Shaw wants to take on a job that North feels is going to bite them on the arse. I mean, North is a cynical kind of guy at the best of times, you can't be the son of David McKinney and not be. But Son of Gwyneth prevails and Pari is her usual dysregulated self, especially since it's her girlfriend as a suspect in the disappearance of her boss, Shep Collins. As Shaw, I'll stick with his real name, sorry Son of Kazza, and North start to ask a few questions, it seems more appropriate to ask, who doesn't want Shep dead? The guy has been the veritable harbinger of shit and misery since he headed up Zoar, a gay conversion pile of shit centre. Then he suddenly comes out, gets married to a man, and is helping LGBTQ kids at a drop-in centre he's created. Pari's girlfriend seems to idolise him, as does Beau, an ex Zoar survivor. North has some struggles believing someone can forgive a person who has put them through what Beau went through at Zoar, but the boy seems genuine. Beau also tries a bit of flirting with North, that's never going to fly, which doesn't go unnoticed by Shaw.
As mysteries and investigations go, this was a little better than book #1, just. Shaw wrangled a chance to meet the Slasher. The little investigation North handled around Teddi ended up clearer than the main one though. I'm sitting here the day after finishing the book and thinking, what was the closure that came out of it? I remember a lot of other facts, but that conclusion? wrap up? still feels like a flimflam to me. You know what overshadowed it? The setup for the next book. The slow tension between Shaw and North. Mostly self-destructive thoughts and introspection. My god, it's not just tension either. It's-
Lack of communication.
Anxiety-inducing non-communication.
Miscommunication.
Lack of clarification.
Assumptions.
Some major-league frustration.
Makes you want to slap some sense into them both, and bring some friends to the slappin' party.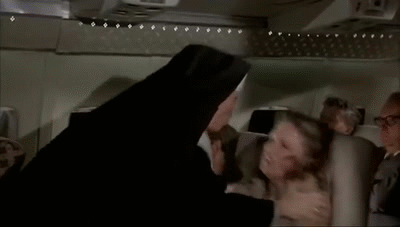 But, as my son reminds me, I bring this on myself. I've gone full Stephanie Myers: Gay Twilight Adult Edition, according to him. I loved the whole Jadon fucking Shaw while North tortured himself outside the door. It's like Edward sleep-stalking Bella and thinking, "it's all good, it's all for true love and it'll be for that HEA, what's a little stalking in that context, right?" In my case, "Someone fucking someone else when they're thinking of another and the other listening just outside the door. A little pervy fun, and they'll love each other in the end, right?" Bella's ruminations and sad deep spaces. Shaw going to dark places, aka Shawland, and North self-punishing, he has a head full of Shaw… and Tuck and Jadon… and is collapsing in on himself. O.M.G. My son is right! I've gone full adult Twi.

My defence is poor. I'm addicted to Shaw and North. I'm addicted to the drama. I'm here for their existential angst, their perverse love, it's full to the brim of frustrating – the kind that is 'I'm going to burn my fucking Kindle to the ground'. But, but, but…I want these guys together so some speedhumps and casualties don't matter. Including, but not limited to, crazed ex lovers, current halfway decent lovers, wannabe lovers, estranged, dickwad husbands trying to worm their way back in, and the 8 years of non-communicative pining… pining… pining and incorrect assumptions, that and a psycho killer that dogs Shaw's mind and worries North. Oh, and yeah. The humour is also good. North makes me laugh, especially when he and Shaw are out of their own heads and bantering with one another.
"I'll do the macarena and recite prime numbers in my underwear if that's what it takes for you to stand still for five fucking seconds and talk to me."
The dialogue is good. North sticks his foot in his mouth, and in some big (jealous) ways, and Shaw is his own worst enemy. He just won't talk about how he really feels. Won't let North know. But there are some lovely lines in Triangulation. Once again I'm a fan of the prose, the predominantly unexpressed feelings of the MCs, the emotion of it all.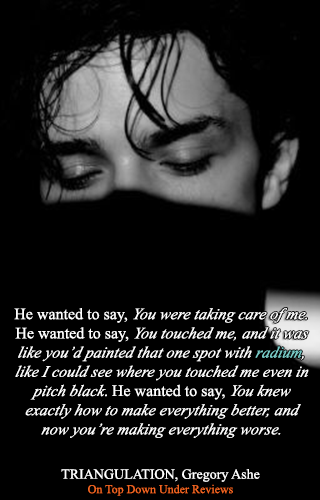 I'll leave this review by saying I've already bought book #3, enough said. I'm hoping for a stronger investigation because these guys are tenuously together now, although I'm feeling that the author will make sure there will be something to cause them extra angst and miscommunication. And I'm hoping for something sexy for the two of them because there were sexy times with Matty, sexy times with Jadon 'Just Call me Daddy' Reck, and a traumatising moment that I felt would have been perfect for them to finally get over the line, but it wasn't to be. Then there was the actual moment of connection that was touching, but more abstract and in their head than anything spectacular, and they deserved spectacular. This book is 4 Stars because of my Shaw and North addiction, because no matter what else, it made me experience plenty of feelings and I read books for that very reason.