Blog Anniversary Giveaway: Jay Hogan – Off Balance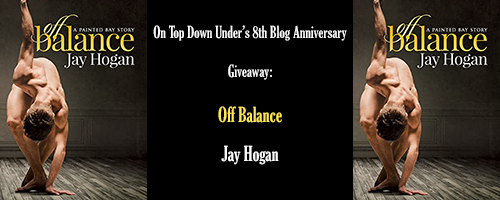 Today we have Jay Hogan helping us celebrate our 8th blog anniversary by generously giving away a copy of their just released book, Off Balance (Painted Bay #1). Just look at that cover! It's absolutely gorgeous, and that blurb… Let's put it this way, I've already pre-ordered my own copy and can't wait to read it.
###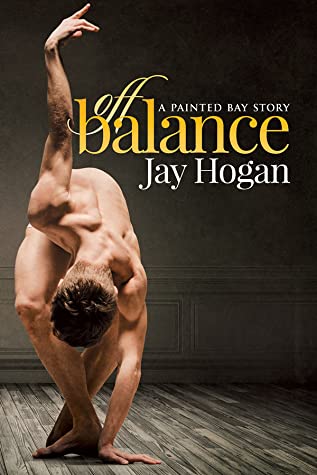 When JUDAH MADDEN flees his tiny suffocating home-town in New Zealand, for the dream of international ballet stardom, he never intends coming back. Not to Painted Bay. Not to his family's struggling mussel farm. Not to his jerk of a brother. Not with his entire life plan in shreds. And certainly not into the tempting arms of MORGAN WIPENE, the older, ruggedly handsome fisheries officer who seems determined to screw with Judah's intention to wallow in peace.
But dreams are fickle things. Shatter them and it's hard to pick up the pieces. Hard to believe. Hard to start again.
But the hardest thing of all? Finding the courage to trust in love and build a new dream where you least expected it.
Say hi to Jay Hogan: 
**GIVEAWAY**
**This giveaway is now closed. Congratulations to Cassandra**
For your chance to win an e-copy of the newly released Off Balance by Jay Hogan, there is a Rafflecopter entry, or if you prefer, you can leave a comment below. Good luck! The giveaway runs for 10 days from post date.