Blog Anniversary Author Post + Giveaway: Barbara Elsborg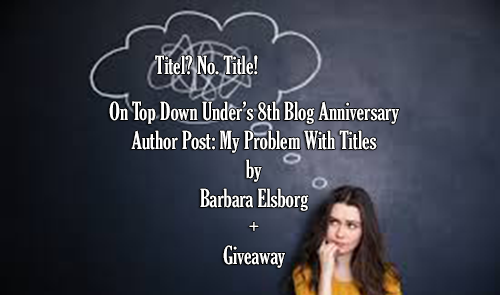 It's fantastic to have Barbara Elsborg back on the blog again, and celebrating our 8th blog anniversary too. Barbara has some incredible depth to her writing and if you've never checked her books out before and you read "MM" or gay romance – maybe you're about to dabble – then definitely check her out. She even has het romance and bi ménage. There are plenty of reviews on this blog and Goodreads to help you out.
My Problem With Titles.
Not titels as I first typed it. I struggle with them. I feel I can't start writing until I've fixed on one and I can't make the story work until I've fixed on the right one. I suspect a lot of authors are the same. Recently, I've HAD to write without one and then been desperate to find one by the time the story is coming to an end.
It's a good idea to choose a title no one else has used, but not that easy with romance books. Mackerchar's 'The Romance of Leprosy' lacks that something – probably because it dropped off. Oops. Sorry.
Pick a title with zing! Not like Rossi's 'The Sex Life of the Foot and Shoe.' Which I suspect is not sexy at all.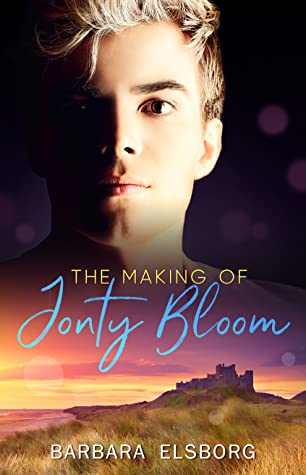 Choose something that appeals. Unlike Joseph's 'A Letter to the Man who Killed my Dog.' That doesn't sound like it has a happy ending.
I found one I like the sound of – Simpson's 'Cannibalism and the Common Law: A Victorian Yachting Tragedy.'
I don't know how other authors come up with their titles but I find listening to lyrics helps. Quite a few of mine are based around songs.
The title – The Making of Jonty Bloom just came to me part way through writing the story and my latest book – out today – A Long Way Back – jumped into my head as I was writing Jonty's story. A miracle! On the other hand – my next book has the working title of – Cato's Story – sitting alongside Ru's Story in my documents. I foresee agony ahead.
**GIVEAWAY**
This giveaway is now over. Congratulations to Jennifer.
For a chance to win a copy of my latest book, A Long Way Back, released today – or any other from my backlist – tell me which titles of mine or anyone else's that appeal to you!
To enter this giveaway you can use the Rafflecopter but also leave a funny book title in the comments section below. The giveaway closes 10 days after initial post date. 
A Long Way Back: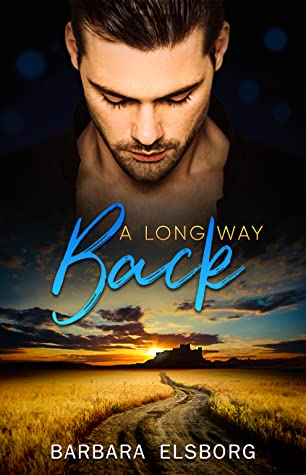 A serious accident may have left Tay's body broken, but he's determined to live an independent life at any cost. Except he's barely coping. Alone and isolated in London, his only solace comes from the pain numbing drugs he's become addicted to.
Ink's on the run. He keeps his head low, but London streets don't feel safe. The only way to stay under the radar is to keep moving and not let anyone or anything get close. But the stray mutt that's latched onto Ink has other ideas.
A chance encounter and Ink's bungled attempt to free himself from his four-legged companion leads to the offer of a job as a live-in helper. Tay's moody and difficult, but he's also scared and vulnerable, and Ink finds himself saying yes when he should be saying no.
Can Tay and Ink find a clear path on the road towards true love, or will their broken lives prove to be one roadblock too many?
Author's Bio and Links
Barbara Elsborg lives in Kent in the south of England. She always wanted to be a spy, but having confessed to everyone without them even resorting to torture, she decided it was not for her. Vulcanology scorched her feet. A morbid fear of sharks put paid to marine biology. So instead, she spent several years successfully selling cyanide.
After dragging up two rotten, ungrateful children and frustrating her sexy, devoted, wonderful husband (who can now stop twisting her arm) she finally has time to conduct an affair with an electrifying plugged-in male, her laptop.
She writes stories about two guys, two guys and one woman, or one guy and one woman in most genres—contemporary, paranormal, sci fi and suspense. Her books feature bad, damaged men and quirky heroines, and she hopes they are as much fun to read as they are to write.
Say hi to Barbara: 
She loves hearing from readers and can be contacted at bjelsborg@gmail.com If you'd like to hear about future releases please ask to be put on her mailing list.