The Guy in the Window, Cara Dee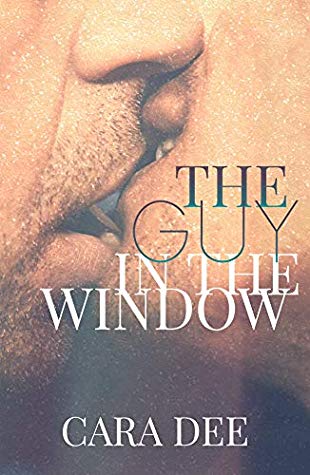 Rating: 4 Stars
Publisher: Self Published 
Genre:  Gay Romance
Tags: GFY, Kink, Sexy Romance, Age Gap
Length: 190 Pages 
Reviewer: Kazza
Purchase At: amazon
Blurb:
I was in the middle of my divorce when Adam messaged me. I believe his exact words were, "Hi. I think you're my dad's brother. Would you like to get to know me?"
My brother and I had never been close, so I'd only met his adopted son a few times when he was very young. Instinct told me to ignore the message, and I did. For a few days. It took an exhausting fight with my soon-to-be ex-wife and half a bottle of whiskey for me to change my mind.
Adam first became "sort of my nephew." Next, he became the guy who helped me find an apartment in the building next to his. He was a sweet, cheerful young man doing his best to raise his four-year-old daughter, which led to him becoming the guy who wanted to help me patch up my relationship with my own daughter.
Then one night as I got ready for bed, I looked across the alleyway to the next building, where I saw him getting ready for bed too.
I couldn't look away to save my life.
It was the night he also became the guy in the window.
.
**NSFW**
Review: 
This book and I didn't hit it off right away. I outline the reasons why in my podcast review. However, the story developed into something much, much better for me as I read and as the MC's developed, and, I'll be very honest, as their heat and passion ramped up.
I like the kink in this book, voyeuristic, dirty talking, role play, the use of 'uncle' and 'nephew' – it's pseudo-incest – to heighten the sex between the men, and a clear age gap is always appreciated.
.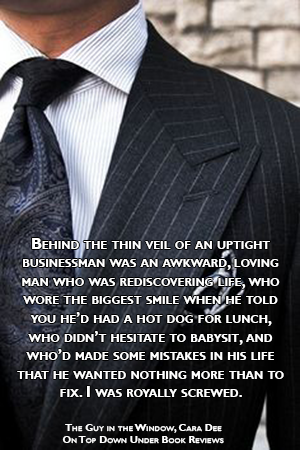 .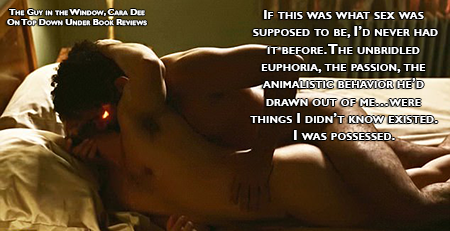 .